Mid-December Update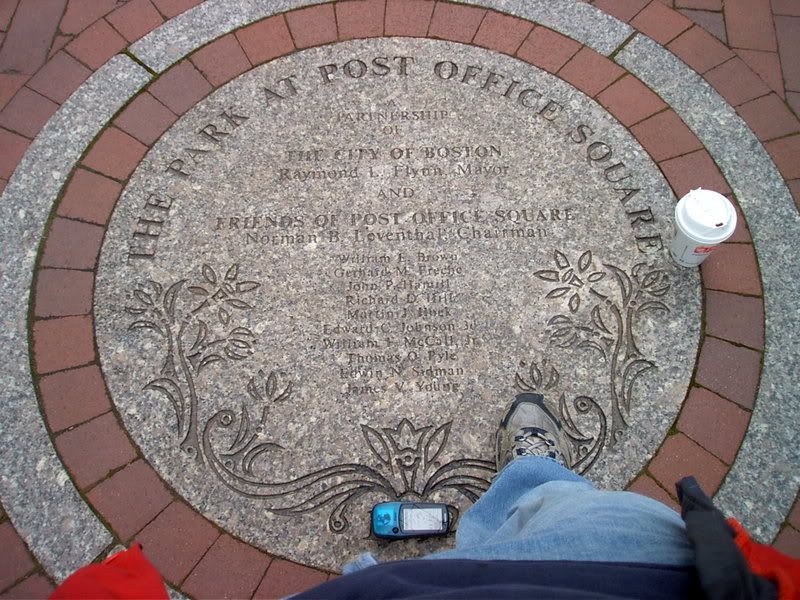 So far the month of December has very been slow for me on the side of actually getting out to cache sites, as the early setting sun and a busy holiday season work schedule have limited me incredibly. Despite this fact, I, as always, have not forgotten of geocaching. At this point in the month I have attended the SNEG's Great Grub Grog and Gab Get Together (
GCZM15
) along with BomberJohn, which was held at Doc's Bar and Grille in Milford, at which we had a great time meeting a few cachers we had yet to meet, talking to our friend Nerves, and logging a good bunch of Geocoins. Thanks to koneko (aka Madmin), we also got to see a genuine v.3 Moun10Bike geocoin. I also, finally got my hands on a Green Jeep TB.
Two days after the event, on a day off from work, my good ole friend Snidy and I headed over to Uxbridge to try out the multi-cache Bottoms Up! (
GCPPR3
), which had been on my to do list for far too long. It just so happens that this was probably the coldest day this fall so far. The cache was very clever as it involved a different way of going about it (don't wanna give it away, but trust me it was cool). The final was also very fun to find. This may be a very inspirational cache to me in the future planning of my caches to come.
This past Wednesday, due to a visit to UMass Boston gave me an excuse to head to the city on a school day and even find two caches with my geocaching critic mother. These caches were PO Square - Urban Cache (
GCN6FJ
) and Pocket Park #3 -- The Other Way In (
GCN29C
), in the downtown area of Boston. I suprised when she agreed to let me find some of these nearby caches and was even more suprised when she began to help me search. Of course being the great geocacher that I am, I was the one to find everything, but I got the sense that she somewhat understood the appeal of the game.
Also, this past week I received my Unite for Diabetes TB in the mail from Groundspeak. Its mission is to jump across the sea and reach Kordkuy, Iran, which actually doesn't even have a cache within 100 miles. In fact there are only 5 caches total in the country, 2 of which are temporaily disabled.
In future plans, I hope to take my friend BenMac and possibly Snidy out for a few caches on Monday afternoon, as BenMac has only found one so far. Also, with some talking to BomberJohn, it sounds very good that we will be checking out this May's GeoWoodstock 5 in Raleigh, North Carolina!